So, this is me…

am a Canadian self-help author, intuitive teacher, healer, keynote speaker, and workshop facilitator. I work with people all over North America via remote sessions and in person at my home base in Grande Prairie, Alberta, Canada in the beautifully named Peace Country.
I grew up here, on a farm, with 6 siblings and lots of beautiful sunny summer days spent riding horses and pretty darn cold winters spent playing board games and cards.
My mom and dad are the most amazing parents! They raised us in a loving, caring, and practical household that encouraged us to be who we are and meet life head-on with honesty and empathy. They encouraged, supported and demonstrated the importance of having the courage to stand up for ourselves and others through their dedication to our community and the people in it.
I can't remember a time when I wasn't determined to be a teacher, so after graduating high school I attended university and achieved a Bachelor of Education. I LOVE teaching! I taught in the traditional classroom for about 20 years and then I discovered something wonderful…
I discovered that I have the ability to be in the conscious creation of myself and my own health!
It was a game changer!!!!
I was so inspired and enthusiastic about it, that I created my own business revolving around teaching others to consciously create their lives as well and The Healing I was born.
I love the process and practice of expanding my consciousness.
I love to share the stories of how life brings me endless opportunities to do this.
Because these opportunities are almost always challenging me to look at the aspects of my Self that are uncomfortable, it takes a lot of courage and fortitude to be honest and vulnerable enough to work through them. In the past, like most people just trying to get through life I avoided and rejected looking at these challenges over and over when they came into my awareness.
Now, suddenly, here I am encouraging them to happen so I could use them to transform my Self!
Deep down I know that the only way to a truly happy, consciously-lived life is to journey through these uncomfortable spaces in my Self.
So why? Why do I do this?
I believe my human life is a privilege. My humanity allows me to have the experience of everything in my life and use that experience to decide who I am. It allows me to not merely live a conceptual life, but an experiential one, to consciously experience ME. By exploring my divinity, my consciousness, I gain knowledge of the value of those experiences.
I live by this adage:
If I do not decide who I am in the experience, the experience will decide who I am.
This was not an overnight process, but rather a consistent, dedicated process of years, I still trust and welcome that process. Because through it all, there is a shiny light in me that just gets shinier each time I walk my Self through that discomfort. There is a relaxation, an excitement, and a joy that envelopes me after the darkness is traversed. There is a sense of pride. More importantly, there is relief. It is the only way I know how to take such an active part in creating my own life.
So here we are at this Tanis, the one several years down that path of Self-uncovery, and it still moves me, still excites me, still challenges me, still inspires me to uncover more and more of who I really am, and to choose who that is again and again.
I love this process…
So will you.
Love always - in all ways
Tanis
I don't do this all by myself. I have found wonderful systems, friends, teachers, mentors, and opportunities to assist me. Some systems and books that truly inspired and assisted me in the knowledge of uncovering who I am are:
Neale Donald Walsch's book- Conversations with God, Books 1, 2 & 3 nealedonaldwalsch.com
Louise Hay's Book - Can Heal Your Life & You Can Heal Your Body louisehay.com
The Gene Keys
For your own Free Profile Chart and reading click here: https://genekeys.com/free-profile/ref/822/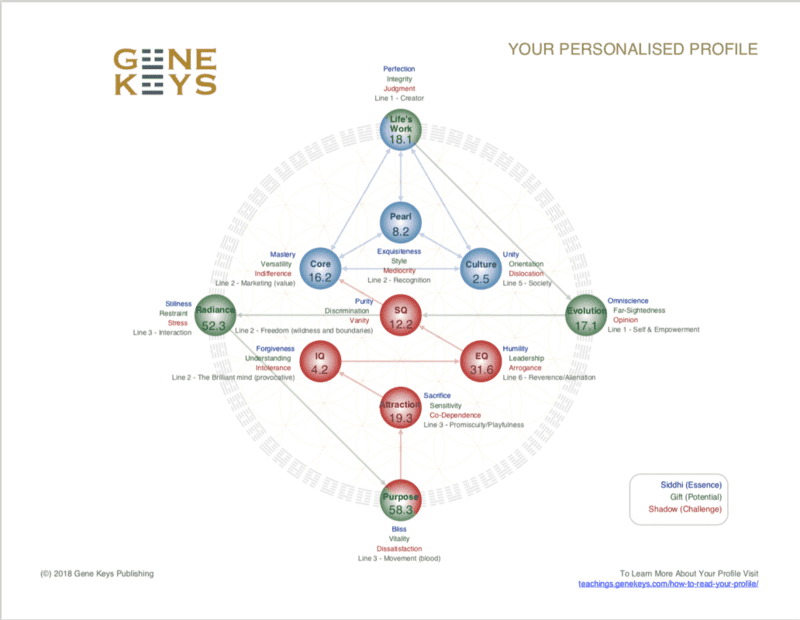 Human Design- jovianarchive.com
Tanis

Profile:

1/3

Type:

Projector

Strategy:

Wait for the Invitation

Signature:

Success

Not-Self Theme:

Bitterness

Inner Authority:

Splenic Authority

Incarnation Cross:

Right Angle Cross of Service (18/17 | 52/58)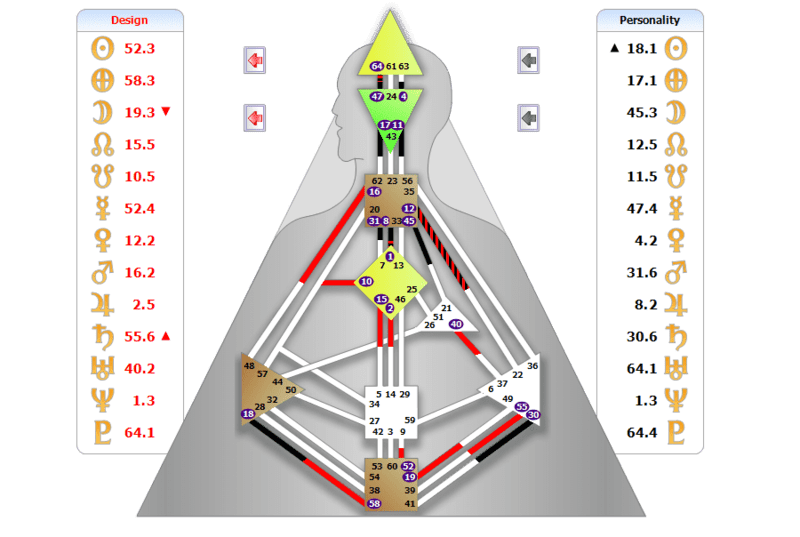 Astrology astro.com