EXPERIENCE A SESSION

always hesitate when someone asks me, "What do you do?" It seems like such an easy question to answer…but for me it just isn't.

How do I state in one simple sentence what I experience doing a session?

I experience the most beautiful soul connection that you can imagine. I feel the essence of each person in a way that takes my breath away.

I see pain, joy, love, hate, fear, kindness, loyalty, and healing. I feel a limitless possibility of self-expansion and I see an eager inner child excited to recapture that vitality of youth and a renewed opportunity to love their life again.

I see a life-force energy ready to do whatever it takes to reclaim their health and well-being.

I see someone who trusts me with their very soul.

I feel the threads of energy from all their life experiences woven into a beautiful complex tapestry that makes them abSOULutely unique and worth every bit of my time and energy.

So when you ask me "What do you do?" I cannot find simple words to describe that in a way that makes it easy to understand because I am not really 'doing' anything. I am witnessing miracles and facilitating growth just by being in energetic contact with a complete awareness of the amazing essence that you are.

And then I get to experience the most amazing thing! I get to share it with you so you can see it too and that is when you transform from who you thought you were to Who You Really Are!

And who you really are is beautiful beyond imagining.

And so when you ask me, "What do you do Tanis?"

I reply, "I do whatever it takes to allow you to experience yourself as the amazing soul that you truly are!"




Scroll down to register for an Intuitive Healing Session or Personal Intensive Session.


Welcome to The Healing I with Master Teacher Tanis McRae
I assist people in sessions through a Focused Transformation process.
You might think that the past is past and that there is nothing you can do or change about it. But this is not true from an energetic perspective, because energy knows no time, is fluid and eminently changeable.
Emotion, thoughts, and beliefs are energy and if you have not reconciled them from your past they still exist in your energy field and will affect you until they are transformed over time by naturally living life or you can accelerate the process.
To accelerate the process with you we will look into your energetic story and trace the roots of your emotional, mental, physical, and spiritual trauma back to the events that created them, something I call your "Point of Origin".
By putting a purifying laser-like focus onto that event you can transform it at its source, and for the first time feel like you are free from the weight of that traumatic experience.
I use my own field of compassion, love, acceptance, and the observer part of myself to draw the weight of that event into our combined heart energy field and untie this knot in your soul's story.
From there you simply have an adjustment process to learn to live without that, which once weighed heavily on you.
You are the only one who has truly experienced your life and so you are going to respond to and require your own way to move through what you have stored and take the steps into where you are going. This is why each session is tailored completely to you and will happen perfectly for what you need.
Most people seeking guidance know that there is more to living than what they are experiencing right now but are unsure of how to access it completely on their own.

I teach consciousness and help transform and integrate any trauma or density standing between you and who you really are, a perfect beautiful being living your life.
This magical and effective mode of transformation can happen in your first session and does not require a long process for immediate results.
All you need is an open heart, a flexible mind and a desire to take personal responsibility for your own mental, emotional, physical, and spiritual health.
I look forward to connecting with you and guiding you to live your life in a way that empowers you and experience the peace and joy trapped under any pain and trauma your experiences have created.

"When you are ready the teacher will appear and we will heal our bodies ourselves. Our minds will learn, our bodies will heal, only when we are ready." Adam, Dreamhealer

Are you ready?
Are you willing to journey into your suffering and transform it into strength and wisdom?


Book Session by Emailthehealingi@gmail.com
I am so excited to connect with you!
All Intuitive sessions are customized to your individual needs.
1/2hr Introductory Intuitive Session -$60
I know that when you have never had an experience of an intuitive session before 90 minutes can be intimidating and costly so I am offering online only, introductory sessions for $60 so you can familiarize yourself with the process and get to know me and how I assist others and you!
All sessions will be online via my zoom room, and payable through paypal or etransfer.
I so look forward to connecting with you.
Full 90-minute session - $160

In this session, we will go deeply into your energy field and transform stuck and stagnant dense energy. Dense energy creates your reality in your now experience so transmuting and transforming it is vitally important to your health & happiness. Energy work assists and transforms all levels of your Being simultaneously, your physical, mental, emotional and spiritual health is improved and in most cases, emotional pain and suffering around that issue are eliminated completely with just this one session.

I so look forward to connecting with you.
4-Session Transformation Package - $540

Save $100
In these sessions, you commit yourself to profound and dedicated self-evolvement. This is for the person who is serious about turning that corner in their lives and moving from just surviving to THRIVING in their life experiences.
We will move through significant density in your energy field and transform and transmute it into fuel to power your creative energy into the conscious creation of who you are NOW, not who you were or what you have suffered.
Deliberately change your relationship with your past and present pain and suffering, reduce or eliminate your experience with anxiety and depression and become the conscious chooser of how you live your life.
Live your life on and with purpose!
B
ook your appointment here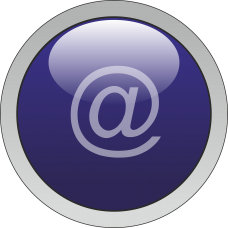 Breathe into Being


Abreath is the first thing we take when we arrive in this human experience and the last thing we take before we transition out of it.
It is largely an unconscious part of our every moment. When we choose to do it consciously the relationship with our own breath becomes a deep communion between our life-force essence and our body.
This is our true connection to limitless energy and wellness.
Breath sessions relieve stress, fatigue, and assists with releasing trauma and pain stored in the body.
You will have a tangible awareness of how energy moves through your body and the process allows you to sink deep into your own awareness and not just love, but understand your body in a whole new way.
Energy work and hands on healing are also a big part of my breath sessions. I use quantum touch and my intuitive presence/awareness to assist in moving through what comes to the surface during your session.
Breath sessions are highly transformational and effective so treat your self to this amazing healing experience.
Group Sessions are by donation (3-8 people)

Private Breath Session - $160 (approx. 2 hrs)
Couple Sessions- $160 (approx. 2 ½ hrs)

All breath sessions are in-person only
It's Time to Breathe Your New Life into Being


Daily, moment to moment, the body is breathing itself. We need not do anything, but with conscious use, we are capable of many things. In an alchemical way, we can turn our dark matter into breath, to flow with breath, to release with breath. On the conscious exhale, the willingness to sit with the rising up, we become capable of the letting go of weights. We held them so strongly that we had no idea just how heavy we were, until we're floating. It is the allowing of the very essence of life force to flow in a very conscious way – rather than many instances where, without knowing it, perhaps, we allow for the magic to simply carry us. Much like the heart beating, effortlessly, the filling of the lungs transpires all on its own.
The great, deep dive into our golden bodily vessels to see that the tools we most need are within us is an act of truth. There is a monumental power in a function we so often take for granted. There is the focused discipline of carrying breathwork as a daily practice, and then there is the unexplainable and tremendous quality of mindful inhale and open exhale that embodies all we may truly need to start to heal ourselves. This is important.


The answers are not beyond, but within. Words By Robin Lee