Keeping Still Mountain Retreat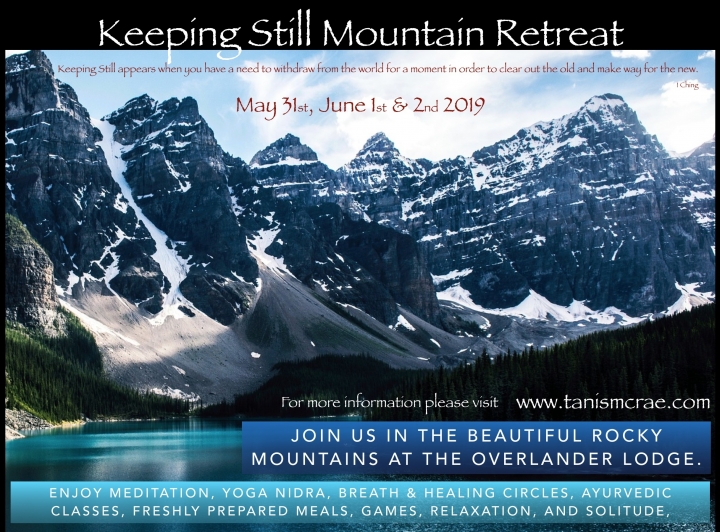 Keeping Still Mountain Retreat
This Retreat has been postponed
*Please check back periodically for more information*
Be one of the 6 people to Experience, Expand and Enjoy this amazing retreat.
This retreat will take place at the Overlander Lodge which is nestled at the edge of Jasper National Park, overlooking the majestic Rocky Mountains. This jewel in the Canadian Rockies offers spectacular views and ultra-comfortable lodging. Warm hospitality and a casual yet cozy atmosphere are combined in a mountain setting of unique, natural beauty.
Our daytime program and meals will take place in the fabulous not to mention amazing Chalet #131, the Roche Perdix, this beautiful, real log home is one of a kind. The main floor holds a gas fireplace, full kitchen, dishwasher, washer/dryer, and half-bathroom. The dining room and warm living room boast magnificent mountain views of Jasper National Park. This Chalet also features a large wrap around patio with a gas barbecue. The lower floor boasts a full bathroom, and a living room with plenty of space for our meditations and other modalities.
Because this chalet has an incredible kitchen, we have the opportunity to provide all your meals right on site. They will be prepared with so much love and care by our wonderful Rhonda Reichert with an eye toward freshness, deliciousness and many Ayurvedic Principles.
Each guest will be enjoying their own private cabin, in the recently-renovated Miette rooms. Each one has an intimate seating area, a queen-sized bed, full bath, and gas fireplace. It will be a wonderful space to enjoy your privacy and stay beautifully internal and centered after our closing mediations each night.
For a sneak peek at the accommodations please visit the Overlander Lodge's website, click picture.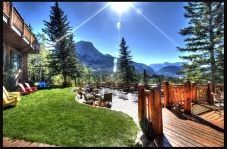 The retreat includes:
· Transportation from Grande Prairie or Edmonton
· All meals in the chalet
· Accommodation in your own private room
· Retreat activities will be uniquely tailored to the group needs but will include modalities such as Qui Gong, Yoga Nidra, Body Ascension Breath, Card Readings, Guided Meditations, an introduction to your very own Human Design and Gene Keys Profiles and exploration of some basic Ayurvedic Principles.
· Nature Walks and other hotel amenities are also available. (Please note that any activities outside the KSMRetreat will be at your own personal discretion and you will be responsible for the costs)
· But mostly what it truly includes is a lot of fun, transformation, transmutation, self-awareness, expansion, contemplation and joy!
Cost for the Retreat is $1800.00 per person

gst

included in your

fee
$400 non-refundable deposit to hold your space - payment in Full by May 1. 2019
Payment options available to honour you please inquire
**Please note that to ensure the integrity and customization of this retreat only 6 people will be offered the opportunity to attend.**

To Register please email Tanis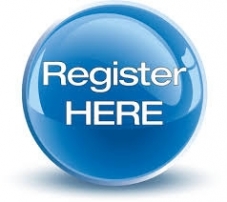 Meet the Facilitators
Tanis McRae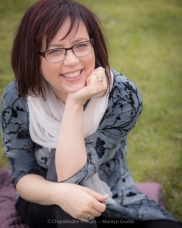 Canadian self-help author, intuitive teacher and workshop facilitator Tanis encourages, inspires and teaches personal self-awareness, self-responsibility, and conscious creation. She encourages you to embrace your independent, empowered human self and accelerate the process of expanding your awareness by encouraging and directing you to constantly go back into your inner power and use that to create the life you want to live. She brings a fresh new perspective to the process of evolution, this allows for effortless personal growth, self-empowerment, and change. Her book "Talking to My Self – Evolving on Purpose" is designed to inspire your expanding consciousness as well as serve as a catalyst for personal expansion.
Stacy Malcolm
I have been passionately interested in Meditation and Ayurveda since 2008 when I first attended the Chopra Center in San Diego, California. Since then I have become certified in the Chopra Center Primordial Sound Meditation and the Perfect Health Program. I also have obtained my Registered Massage Therapist Accreditation and have taken further training in Ayurvedic bodywork. I know that meditation has changed my life and I love helping others to discover the quiet within.
Rhonda Reichert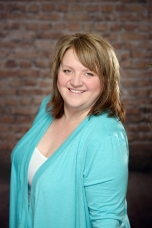 Rhonda is very passionate for community and believes that community is vital to our well-being.
Authentic connections are important to Rhonda and she is always ready to listen to your story. She enjoys assisting others in their journey to create a meaningful life by holding space and initiating you to be your best self. She enjoys caring for others in many ways including cooking and has many years of practice being a Mom and a wife. She will be taking care of your food needs for the weekend and helping keep us all organized when needed.
Keeping Still Mountain is a reference to an ancient Chinese divination system.
The I Ching or "Book of Changes" is an ancient Chinese manual of divination based on eight symbolic trigrams and sixty-four hexagrams, interpreted in terms of the principles of yin and yang.
I Ching Hexagram: 52 Key Phrase- Keeping still. Formed By The Trigrams: Mountain over Mountain.
General: Any and all effective action must be born out of stillness.
Love: In order to see things clearly you must let go of any preconceptions.
Business: Clear your mind before making any important business decisions.
Personal: Learn how to meditate to help achieve a still mind.
Overview: Keeping Still reminds you that if your mind is full of clutter it will not be able to hold new thoughts and ideas. Keeping Still appears when you have a need to take a break and withdraw from the world for a moment in order to clear out the old in your mind to make way for the new. Meditation is the key to this process. It is not simply a time for rest. It is not an easy task to free your mind from daily worries, but it is necessary to do so, so that you can see and think more objectively than before. Old thoughts hinder your actions, compelling you to make the same mistakes. Clear them out - don't let them trap you.
www.psychic-revelation.com