�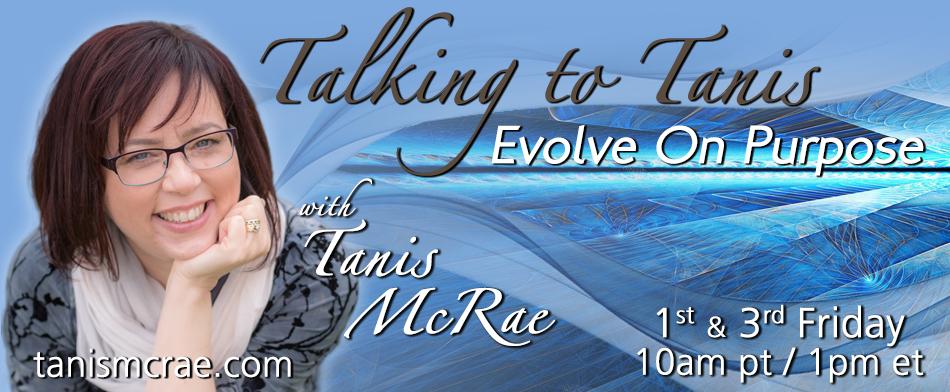 Join me every month on the 1st & 3rd Friday at 10 am pt/ 1pm et
Conversations about Consciousness
If you want to evolve on purpose then it's time to awaken your awareness and
create meaningful change by embracing your experiences and
transforming the trauma that keeps you trapped in pain and suffering.
And why not have some fun doing that!
Let's discover that inner divine being that's been waiting for you all along.
Are you ready to transform your life and embrace magical experiences?
Talking to Tanis is here to help you find your joy in life!
Join me for my next show on Friday June 05, 2020, at 10 am PST and 1pm EST (11am MST, 12pm CST)
Most Recent Show - May 15, 2020
Dancing in the Delta through the genius of your Gene Keys
Pia is an adventurous soul and a pioneer at heart. She's spent most of her adult life on a spiritual quest for healing and wholeness, along the way she spent nearly 30 years living and working for the Findhorn Foundation, a spiritual community in Northern Scotland. Pia is a Gene Keys Ambassador and the Coordinator for the Delta Fellowship as well as an experienced EFT and Matrix Reimprinting practitioner. Pia loves to use the Gift of her Life's Work, Versatility, to weave together her long and varied experience into a tapestry of wholeness in service to the world.
Pia has a gift for you!
Siddha Palm Mudras
Here's the coupon code and link to the free Mudras for listeners.
1 coupon only per customer, valid from May 15th, and expires on June 15th.
Use entire code!
GeneKeysMudrasFREE0520
Just copy and paste it into the coupon box at the checkout.
Here is a link to the Mudras videos in the shop:
https://genekeys.com/product/siddha-palm-mudras/